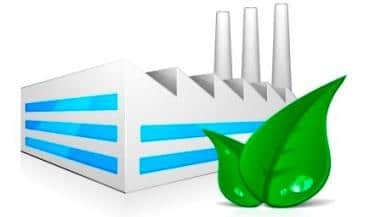 UK mandatory carbon reporting.
Certain UK organisations are required to report their carbon emissions in their annual report each year – UK mandatory carbon reporting. This requirement is likely to be extended to all large companies in the near future.
Who has to comply?
Companies that are UK incorporated and quoted on:
The UKLA (UK Listing Authority e.g. the London Stock exchange)
Is officially listed in any EEA state
Is listed on NASDAQ or NYSE in the USA.
Approximate 1,600 companies are required to comply at the moment and the government are likely to expand this requirement to all "large" companies in the near future.
What is required to be reported?
Carbon dioxide equivalent emissions in tonnes. (CO2e) for worldwide operations. Many companies have already been reporting carbon dioxide emissions for the CRC Energy Efficiency Scheme, since 2010, but that is for UK sites only. Collecting the data from overseas operations is a whole new challenge!
Carbon Dioxide equivalent emissions are comprised of the 6 Kyoto greenhouse gases which are:
Carbon dioxide
Methane
Nitrous Oxide
Hydroflurocarbons
Perflourocarbons
Sulphur Hexaflouride
They are all converted into carbon dioxide equivalent. For example 1 kg of methane is equivalent to 25 kg of carbon dioxide.
Emissions covered by scopes 1 & 2 are required to be reported, they include emissions from fuels consumed on the companies premises or by the companies assets such as natural gas or diesel and emissions generated for the electricity consumed.
Scope 3 emissions from business travel are encouraged to be reported but are not mandatory. That includes emissions from private cars used for business trips with the mileage claimed at a rate per mile. It also includes air travel, train travel and taxis.  GHGi Expenses is an application that collects business travel expenses to facilitate scope 3 emissions reporting.
Where
Emissions reporting should be shown in the Directors Report in the annual report and accounts.
The auditors will need to ensure that the emissions reported are consistent with the financial statements., to comply with UK mandatory carbon reporting.
How
Companies must state which methodology they have used to calculate the emissions, the common ones are:
The GHG Protocol
ISO 14064-1
The DEFRA reporting guidelines
Companies should use the Defera GHG conversion factors available from www.ukconversionfactorscarbonsmart.co.uk/
Issues to consider
Will these regulations apply to your company in the near future?
It is likely that carbon emissions reporting will be extended to all "large" companies in the near future. So you should review how you would comply with the regulations and start collecting data, such as energy billing, especially from overseas operations. You may only have a short period to get organised before the regulations come into force. The original regulations came into force only 6 months after they received Royal Assent and entered the statute book.
Is the data reliable?
Energy billing data is notoriously unreliable. Often companies pay estimated bills for years. You should check the energy billing and arrange regular meter readings to ensure that you have an accurate record of energy used.
Conclusion
If you are not already reporting your carbon emissions you should consider how you would if you were required to comply with UK mandatory carbon reporting? Obtaining accurate energy billing is a good start and will probably save you money anyway!
You should consider how you would collect the data regarding scope 3 emissions from business travel if that is included in the requirements. Perhaps now is the time to move away from paper based expense systems and onto a computer based one such as GHGi Expenses.
Doing these steps will prepare your organisation for the new regulations when they come and avoid a last minute rush.
Author: Jean- Francois Lowes.