Why measure Carbon emissions Video
Why measure carbon emissions?  This video will explain the main reasons.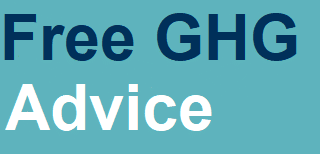 Book a time to talk about why organisations should measure their Greenhouse Gas (GHG) emissions and what it means for you.  Bring your concerns to our experienced consultants.
Or call: +44 (0)1509 649 504
Why measure carbon emissions?
There are four main reasons why organisation want or need to record their greenhouse gas emissions.
Companies and LLPs that will need to complete the Streamlined Energy and Carbon Emissions Reporting (SECR) legislation.
Organisations for whom it is a legal or contractual requirement.
Organisations that have decided to improve their sustainability ethical or commercial reasons.
Suppliers to organisations which have sustainability as a corporate goal.
For more detailed information follow this link…