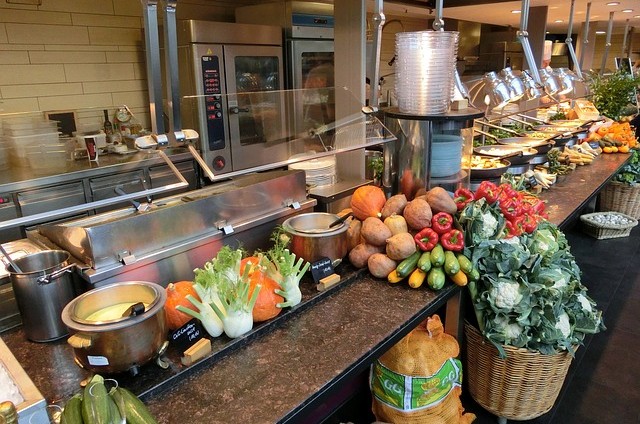 7 Unusual things that will reduce your organisation's carbon emissions
There are very few silver bullets when it comes to reducing an organisation's carbon emissions.  Real long-term reductions will come with a number of initiatives that cumulatively make a difference. Here are seven to get you started.
1. Review your transport policy
The most obvious one is to switch as many of your fleet to full electric vehicles.  Electric vehicles are more carbon efficient even if the fuel source for the power station is coal.  A recent study by Belgium's VUB University stated that "Electric cars emit 50% less greenhouse gas than diesel".
For the directors there are a number of options.  The Jaguar I-Pace all electric SUV is getting good reviews and is a whole lot cheaper than the Tesla.  The number of charging points is set to triple from 2017 to the end of 2019.
For the sales force, a plug-in Electric Hybrid (PHEV), from a manufacturer like Volvo, would be a better solution for the next few years.
Planned maintenance will also go a long way.  Regularly servicing your vehicles ensure that they are working efficiently.  Little things like under-inflated tyres can significantly reduce your fuel economy and therefore increase your emissions per mile.
2. Review your Delivery policy
Green courier companies, like, WeGo Couriers are springing up across the country, particularly for deliveries to London.  Pick-up is usually made using a full electric van and then taken to the local railway station.  There the packages are loaded into a secure compartment on the train.  On arrival in London peddle cycle couriers make the deliveries.
3. Switch to LED Office lighting
According to the US Department of Energy, energy usage is the single largest operating expense in office buildings.  Lighting accounts for approximately 30% of energy use in office building.  Anything that can be done to reduce this figure will reduce emissions and save money.
LED lights use about 16% of the electricity of the equivalent incandescent lamps and about 30% less than equivalent compact fluorescent lamps(CFL).  Emissions reduction from replacing incandescent lamps is both dramatic and immediate.  Emissions reduction from replacing CFL lamps is less dramatic but still immediate.
| | | | | | |
| --- | --- | --- | --- | --- | --- |
| BRIGHTNESS | 220+ | 400+ | 700+ | 900+ | 1300+ |
| INCANDESCENT | 25 W | 40 W | 60 W | 75 W | 100 W |
| HALOGEN | 18 W | 28 W | 42 W | 53 W | 70 W |
| CFL | 6 W | 9 W | 12 W | 15 W | 20 W |
| LED | 4 W | 6 W | 10 W | 13 W | 18 W |
Source: The Light Bulb Company
LED bulbs last approximately 10 times longer than incandescent bulbs; 20,000 hours for LED bulbs, as opposed to 2,000 hours for incandescent bulbs.  A compact fluorescent lamp will last between 7,000 hours and 10,000 hours.
The payback on replacing incandescent bulbs with LED bulbs is approximately six months.  The payback on the more efficient CFL bulbs is between six to ten years.
4. Consider Replacing your older Printers
In most offices, computers and ancillary equipment account for around 15% of energy costs.  Older equipment tends to be less energy efficient than current models.  This is particularly true in the case of HP.  It is producing a line of printers that use up to 84% less energy than previous models.
5. Insulating your Windows
If you work in an older office building, the chances are that the windows are not as energy efficient as in more modern buildings.  Fitting more energy efficient windows to your offices may not be possible in a rented building or just too expensive.
One lower cost option that can make a difference is to fit Low-Emissivity (Low-E) window films.  These window films are coated with a thin and practically invisible metallic coating. This reduces infra-red heat transfer between the inner and outer panes of a double-glazed window.
6. Review your Canteen Menu
Whilst I am not advocating vegetarianism, red meat, i.e.  beef and lamb, generate much more emissions per kilo than other meats.  Dietitians regularly challenge us to reduce the amount of red meat we eat.   If implemented thoughtfully, excluding or significantly reducing lamb and beef dishes, will both reduce emissions, and be healthier for your employees.
| | |
| --- | --- |
| Meat | Kg CO2e per kilo of meat consumed |
| Lamb | 39.2 |
| Beef | 27.0 |
| Pork | 12.1 |
| Salmon | 11.9 |
| Chicken | 6.9 |
7. Avoid Standby Mode
Remember to switch off all the computers and ancillary equipment at the end of the business day. Switch them off properly, not just standby-mode.
Standby-mode allows devices to switch on very quickly or to power a display such as a digital clock, while not actually fully powered up.
The cost of leaving things in standby mode are not as bad as they once were.  Thanks to European legislation new appliances are limited to 1 watt when left in standby-mode.  It is not just computers and printers.  Remember to turn off the coffee machine and your phone and laptop chargers.  A photocopier left on standby overnight wastes enough energy to make 30 cups of tea.  The Telegraph online has an interesting article on the cost of standby mode for different devices in the home.  However, many apply to the office as well.
Author: Glen Winkfield
Header image courtesy of Max Pixel